Good link, steve
No earthshaking conclusions but at least those guys are thinking about it.
For me, there are 2 bullet types that I seat differently. The all copper bullets like the TSX and the regular cup and core, whether bonded or unbonded.
I have found the TSX doesn't show an appreciable and consistant change in accuracy between .025" and .075" (the limits of my tests). Oh sure, there are the occasional one hole groups at certain seating depths but they haven't shown to be consistant. So I seat the TSX at .050" like Barnes recommends.
The other bullets (mostly Accubonds, but some NBT's, Partitions, Scirrocco's, Interbonds, etc) have shown 2 distinct accuracy groups base on seating depth. One is jammed -.005" to just off at .005" and the other is .010" to .035". Mine is still a work in progress but I have been having outstanding results in most rifles most of the time by seating to just touch the lands (let's call it .000"). When I do this I always drop back at least a grain if not 2 grains and work up watching the velocity and looking for pressure signs like hard bolt lift and ejector groove brass flow on the case head. I started jamming bullets on belted cases with new brass in order to mitigate the effects of case thinning at the pressure ring that leads to case head separation and found some guns will shoot very accurately with new cases and jammed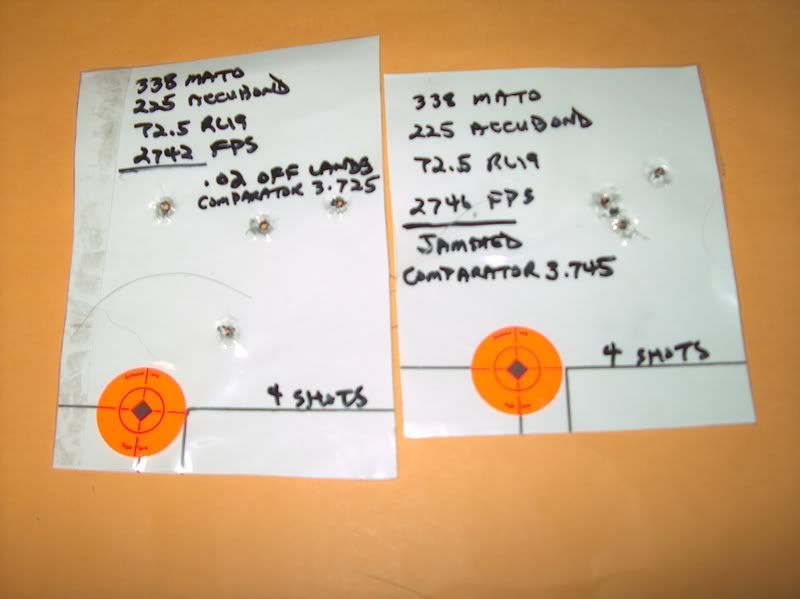 Once the cases have expanded fully and I start to Partial Full Length Resize then I have found good results seating to just kiss the lands.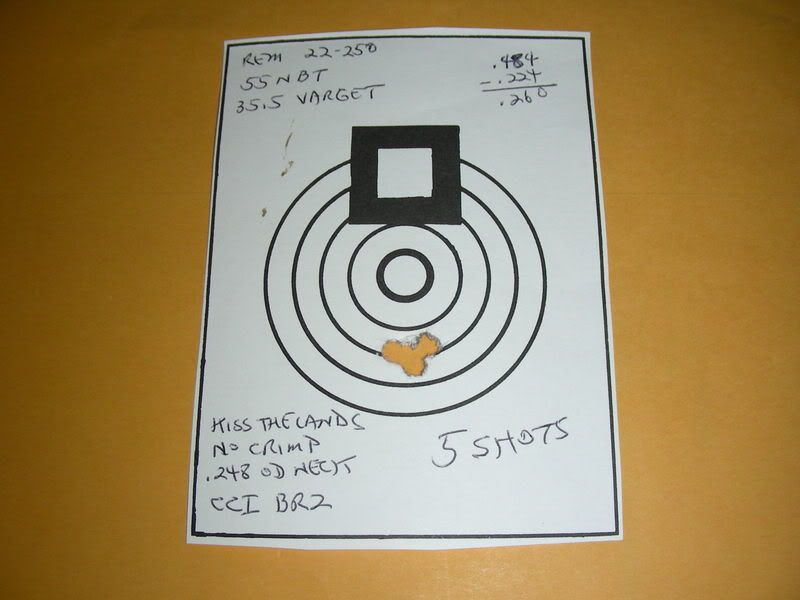 But, what I have found to repeatedly important for accuracy is that
all the bullets must be seated to the exact same depth
. Notice the change in point of impact in this test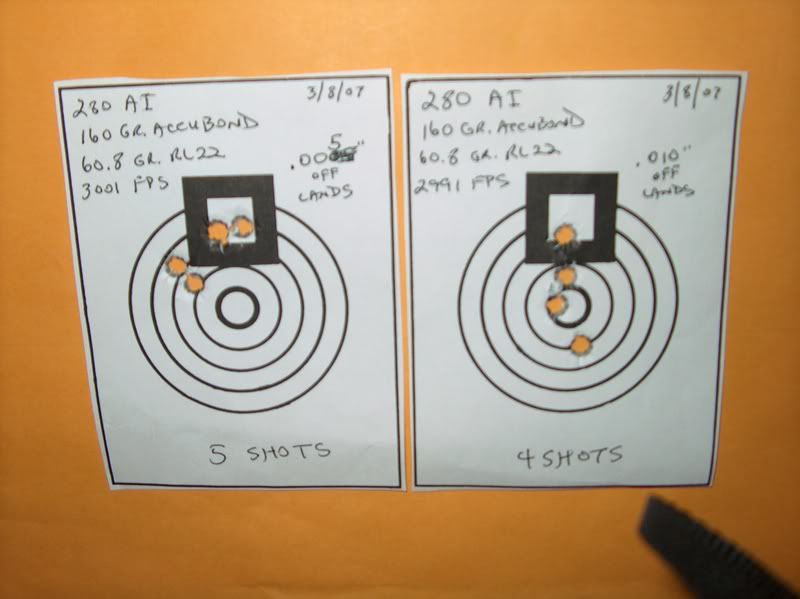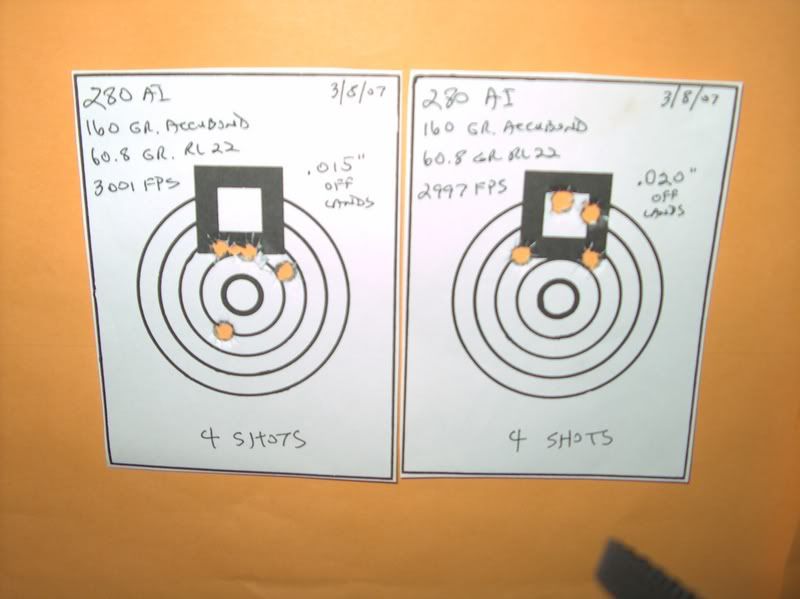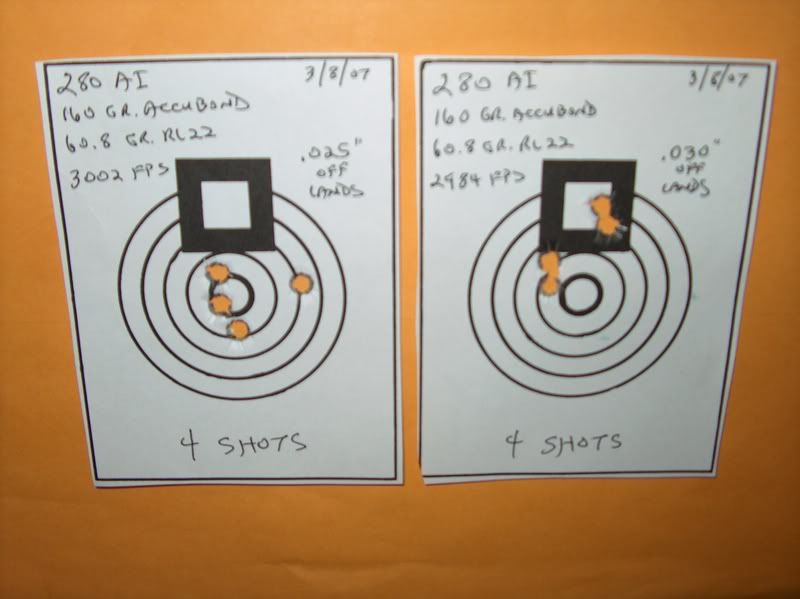 Now if you have a set of bullets that have different seating depths then groups will expand because of the POI change due to seating depth.
So as to not hijack this thread, I would recommend that if you can not seat close to the lands then at least seat to the exact same depth. You will need a Competition or Benchrest Seating Die to do this.
JMHO