So I called them over a month ago now to get my laptop fixed, since I did not need it cause I have been too busy running around I have not thought much of the delay.
Well today I decided I had enough, oddly enough the first day I have thought about it since I spent a hour and a half on the phone trying to get the work done.
Ended up taking apart the laptop and I fixed it myself. It was a 30 second fix by the way. Apparently the AC adapter plug's center pole was snapped. Considering it snapped on the top area, I got no idea what would cause that other then shoddy assembly to begin with, if it was in the center sure I may have forced it, but it has 4 solder pads on the casing that appear to be alright. So I'm going to say a defect from the factory.
Anyways here it is (sorry bad picture never been good at close ups and I didn't turn on any extra lighting as you can see):
And now its finally charging after over a month of being unable to charge it.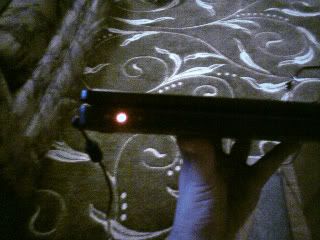 I am posting from the laptop right now.
Dimitri